CCNP Service Provider Operations - OFCN
Operational Foundations for Cisco Service Provider Core Networks (OFCN)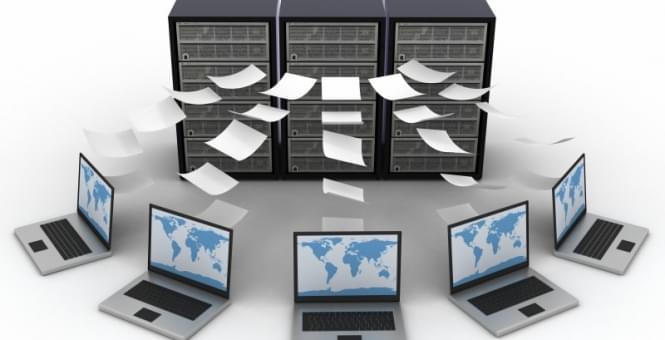 The Operational Foundations for Cisco Service Provider Core Networks (OFCN) instructor led training course has been designed to introduce Tier 2 and 3 personnel to the service provider network operations environment, by providing teaching on processes-orientation, management tools and methods which will enable them to practice the primary roles and tasks associated with jobs in Network Operations. The aim is to help prepare individuals for the Cisco CCNP Service Provider Operations certification exams, by providing a strong foundation which candidates can then build upon when they attend further courses within the professional level accreditation.

Prerequisiti
The recommended knowledge and skills you should have for the best learning outcome include:
IP networking fundamentals; those topics supported by the Cisco Interconnecting Cisco Network Devices Part 1, Version 1.1 (ICND1) course
Operations process knowledge, represented by Enhanced Telecom Operations Map (eTOM) or Information Technology Infrastructure Library (ITIL) training or recommendations
Troubleshooting methodology knowledge or experience as applied to IP network environments
UNIX or Linux operational system experience or general familiarity
Cisco SSPO course
Obiettivi del Corso
Upon completing this course, you will be able to:
Describe service provider NGN technology trends and their impact on operational environments
Describe the various NMS tools available to monitor networks and network devices
Implement incident (event) management procedures
Demonstrate fault management procedures
Describe the configuration management process
Demonstrate change management procedures
Identify performance management procedures
Real Labs: Basta con i simulators! Qui si impara con Real Labs!
Accesso durante i corsi a laboratori reali che consentono di mettere in pratica e sperimentare le soluzioni apprese in aula.
Module 1: Operations Functions, Models, and Processes Review
Lesson 1: Reviewing Network Operations, History, Structures, and Frameworks
Lesson 2: Describing Service Transition
Lesson 3: Describing Network Operations Processes and Metrics
Module 2: Cisco IOS XR Software Fundamentals
Lesson 1: Describing Cisco IOS XR Software Architecture and Features
Lesson 2: Performing Standard Operations on Cisco IOS XR Software
Lesson 3: Describing and Implementing an Initial Configuration
Lesson 4: Downloading and Installing New Software and Patches
Module 3: Change Management Procedures
Lesson 1: Describing Change Management, Specific to the Role of Tiers 2 and 3 Operations
Lesson 2: Creating MOP Documents
Module 4: Configuration Management Procedures
Lesson 1: Describing Release Management
Lesson 2: Describing Tiers 2 and 3 Configuration Management Roles
Lesson 3: Modifying Scripts that Support Process Automation
Module 5: IP NGN Troubleshooting Skills
Lesson 1: Describing Advanced Troubleshooting Methodologies
Lesson 2: Describing Layer 1 and Layer 2 Device Connectivity
Lesson 3: Reviewing Routing
Lesson 4: Using Protocol Analyzers to View Traffic Flows
Lesson 5: Identifying Common OSS Issues
Module 6: Performance Management on IP NGN Components
Lesson 1: Maintaining the Performance and Availability of Network Services
Lesson 2: Understanding Problem Management
Lesson 3: Understanding Capacity Management
Lesson 4: Applying SLM
Il corso ha una durata complessiva di 40 ore, suddivise in:
Lezioni tradizionali (presso la nostra sede)
Hands-on experience, direttamente sui nostri laboratori.
Sedi dei corsi
Milano: Viale Monza, 7 - Piazzale Loreto
Bergamo: Via Zelasco, 1 - Piazza della Libertà
Calendari su misura. Per maggiori informazioni, contattarci a info@europanetworking.net
Pagamento in unica soluzione: € 2.700,00 + Iva o 35 CLC Crediti per la formazione Cisco! (La include il pranzo in un locale vicino)
Sei un nostro allievo? Sempre validi per te gli sconti Alumni e Friend's Bonus!
Le iscrizioni sono a numero chiuso e pertanto accettate con priorità d'arrivo fino ad esaurimento dei posti disponibili.
Le iscrizioni per tutti i corsi possono essere fatte direttamente online.
Iscriviti al corso