CCNP Service Provider - SPRI
Cisco Service Provider Advanced Routing Solutions (SPRI)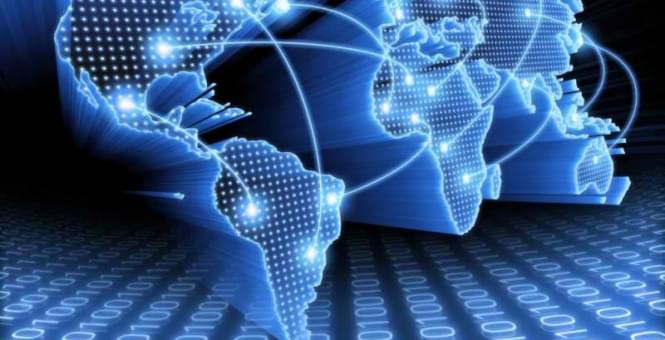 The Implementing Cisco Service Provider Advanced Routing Solutions (SPRI) course teaches you theories and practices to integrate advanced routing technologies including routing protocols, multicast routing, policy language, Multiprotocol Label Switching (MPLS), and segment routing, expanding your knowledge and skills in service provider core networks.

Prerequisiti
The knowledge and skills that a learner must have before attending this course are as follows:
Intermediate to advanced knowledge of Cisco Internetwork Operating System (Cisco IOS®) or IOS XE and Cisco IOS XR Software configuration
Knowledge of IPv4 and IPv6 TCP/IP networking
Intermediate knowledge of BGP, OSPF, and ISIS routing protocols
Understanding of MPLS technologies
Understanding of multicast technologies
Familiarity with segment routing
Obiettivi del Corso
Upon completing this course, the learner will be able to meet these overall objectives:
Describe the main characteristics of routing protocols that are used in Service provider environments
Implement advanced features of multiarea Open Shortest Path First (OSPFv2) running in Service Provider networks
Implement advanced features of multilevel Intermediate System to Intermediate System (ISIS) running in Service Provider networks
Configure route redistribution
Configure Border Gateway Protocol (BGP) in order to successfully connect the Service Provider network to the customer or upstream Service Provider
Configure BGP scalability in Service Provider networks
Implement BGP security options
Implement advanced features in order to improve convergence in BGP networks
Troubleshoot OSPF, ISIS, and BGP
Implement and verify MPLS
Implement and troubleshoot MPLS traffic engineering
Implement and verify segment routing technology within an interior gateway protocol
Describe how traffic engineering is used in segment routing networks
Implement IPv6 tunneling mechanisms
Describe and compare core multicast concepts
Implement and verifying the PIM-SM protocol
Implement enhanced Protocol-Independent Multicast - Sparse Mode (PIM-SM) features
Implement Multicast Source Discovery Protocol (MSDP) in the interdomain environment
Implement mechanisms for dynamic Rendezvous Point (RP) distribution
Real Labs: Basta con i simulators! Qui si impara con Real Labs!
Accesso durante i corsi a laboratori reali che consentono di mettere in pratica e sperimentare le soluzioni apprese in aula.
Implementing and Verifying Open Shortest Path First Multiarea Networks
Implementing and Verifying Intermediate System to Intermediate System Multilevel Networks
Introducing Routing Protocol Tools, Route Maps, and Routing Policy Language
Implementing Route Redistribution
Influencing Border Gateway Protocol Route Selection
Scaling BGP in Service Provider Networks
Securing BGP in Service Provider Networks
Improving BGP Convergence and Implementing Advanced Operations
Troubleshooting Routing Protocols
Implementing and Verifying MPLS
Implementing Cisco MPLS Traffic Engineering
Implementing Segment Routing
Describing Segment Routing Traffic Engineering (SR TE)
Deploying IPv6 Tunneling Mechanisms
Implementing IP Multicast Concepts and Technologies
Implementing PIM-SM Protocol
Implementing PIM-SM Enhancements
Implementing Interdomain IP Multicast
Implementing Distributed Rendezvous Point Solution in Multicast Network
Il corso ha una durata complessiva di 40 ore, suddivise in:
Lezioni tradizionali (presso la nostra sede)
Hands-on experience, direttamente sui nostri laboratori.
| | | | |
| --- | --- | --- | --- |
| CORSO | DATA INIZIO | DATA FINE | NOTE |
| CCNP SPRI | | | Calendari su misura |
Pagamento in unica soluzione: € 3.500,00 + Iva
Sei un nostro allievo? Sempre validi per te gli sconti Alumni e Friend's Bonus!
Le iscrizioni sono a numero chiuso e pertanto accettate con priorità d'arrivo fino ad esaurimento dei posti disponibili.
Le iscrizioni per tutti i corsi possono essere fatte direttamente online.
Iscriviti al corso