CCNP Service Provider - SPCORE
Deploying Cisco Service Provider Next-Generation Core Network Services (SPCORE) 20 Gennaio 2020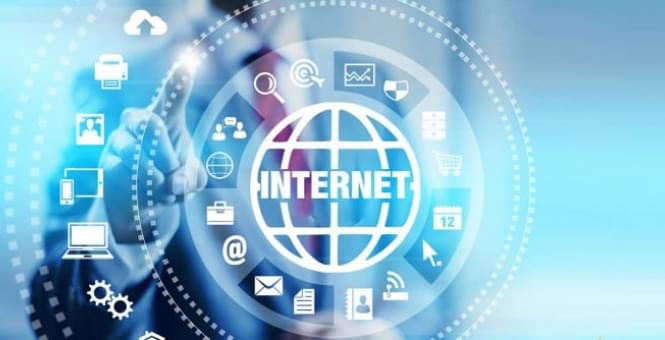 This Instructor Lead Training course is #3 of 4. It will prepare students for the SPCORE exam required for the new CCNP-SP Certification. This certifictation is designed to prepare students to work at the Professional level in a Service Provider environment.

Prerequisiti
The knowledge and skills that a learner must have before attending this course are as follows:
Intermediate to advanced knowledge of Cisco IOS / IOS XE and Cisco IOS XR software configuration.
Skills and knowledge equivalent to those learned in:
Building Cisco Service Provider Next-Generation Networks (SPNGN1), Part 1 course.
Building Cisco Service Provider Next-Generation Networks (SPNGN2) Part 2 course.
Deploying Cisco Service Provider Network Routing (SPROUTE) course.
Deploying Cisco Service Provider Advanced Network Routing (SPADVROUTE) course.
Obiettivi del Corso
Upon completing this course, the learner will be able to meet these overall objectives:
Describe the features of MPLS, and how MPLS labels are assigned and distributed.
Discuss the requirement for traffic engineering in modern networks that must attain optimal resource utilization.
Introduce the concept of QoS and explain the need to implement QoS.
Classify and mark network traffic to implement an administrative policy requiring QoS.
Introduce different Cisco QoS queuing mechanisms used to manage network congestion.
Introduce the concept of traffic policing and shaping, including token bucket, dual token bucket, and dual-rate policing.
Real Labs: Basta con i simulators! Qui si impara con Real Labs!
Accesso durante i corsi a laboratori reali che consentono di mettere in pratica e sperimentare le soluzioni apprese in aula.
Module 1: Multiprotocol Label Switching
Lesson 1: Introducing MPLS
Lesson 2: Running Label Distribution Protocol
Lesson 3: Implementing MPLS in the Service Provider Core
Module 2: MPLS Traffic Engineering
Lesson 1: Introducing MPLS Traffic Engineering Components
Lesson 2: Running MPLS Traffic Engineering
Lesson 3: Implementing MPLS TE
Lesson 4: Protecting MPLS TE Traffic
Module 3: QoS in the Service Provider Network
Lesson 1: Understanding QoS
Lesson 2: Implementing Cisco QoS and QoS Mechanisms
Lesson 3: Implementing MPLS Support for QoS
Module 4: QOS Classification and Marking
Lesson 1: Understanding Classification and Marking
Lesson 2: Using Modular QoS CLI
Lesson 3: Implementing Advanced QoS Techniques
Module 5: QoS Congestion Management and Avoidance
Lesson 1: Managing Congestion
Lesson 2: Implementing Congestion Avoidance
Module 6: QoS Traffic Policing and Shaping
Lesson 1: Understanding Traffic Policing and Shaping
Lesson 2: Implementing Traffic Policing
Lesson 3: Implementing Traffic Shaping
Il corso ha una durata complessiva di 40 ore, suddivise in:
Lezioni tradizionali (presso la nostra sede)
Hands-on experience, direttamente sui nostri laboratori.
Sedi dei corsi
Milano: Viale Monza, 7 - Piazzale Loreto
Bergamo: Via Zelasco, 1 - Piazza della Libertà
| | | | |
| --- | --- | --- | --- |
| CORSO | DATA INIZIO | DATA FINE | NOTE |
| Implementing Cisco Service Provider Next-Generation Core Network Services (SPCORE) | 20/01/2020 | 24/01/2020 | Iscrizioni Chiuse |
Pagamento in unica soluzione: €2.700,00 + Iva o 35 CLC Crediti per la formazione Cisco! (La quota include il pranzo in un locale vicino)
Sei un nostro allievo? Sempre validi per te gli sconti Alumni e Friend's Bonus!
Le iscrizioni sono a numero chiuso e pertanto accettate con priorità d'arrivo fino ad esaurimento dei posti disponibili.
Le iscrizioni per tutti i corsi possono essere fatte direttamente online.
Iscriviti al corso