CCNP Data Center - DCIT
Troubleshooting Cisco Data Center Infrastructure (300-180)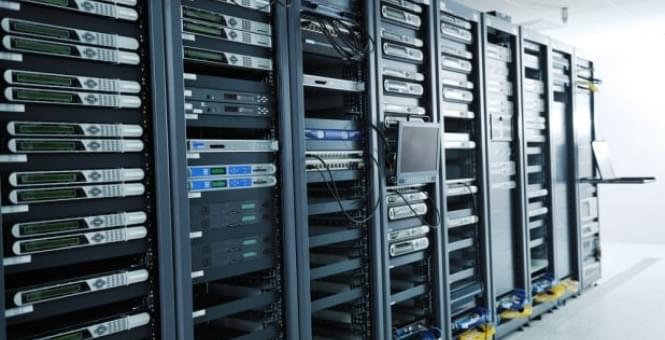 The Troubleshooting Cisco Data Center Infrastructure (DCIT 300-180) skills-building course focuses on troubleshooting of LANs, SANs, Cisco Unified Fabric, Cisco Unified Computing System (Cisco UCS), and Cisco Application Centric Infrastructure (ACI). The course provides rich hands-on experience in resolving problems on Cisco MDS switches, Cisco Nexus switches, Cisco Fabric Extenders (FEX), Cisco UCS, and Cisco ACI.

Prerequisiti
To fully benefit from this course, students attending this training should have completed the following courses or obtained the equivalent level of knowledge:
Introducing Cisco Data Center Networking (DCICN) v6.0 or higher
Introducing Cisco Data Center Technologies (DCICT) v6.0 or higher
Implementing Cisco Data Center Infrastructure (DCII) v6.0 or higher
Implementing Cisco Data Center Virtualization and Automation (DCVAI) v6.0 or higher
Implementing Cisco Data Center Unified Computing (DCUCI) v6.0 or higher
Obiettivi del Corso
Upon completing this course, students will be able to:
Describe switch virtualization, machine virtualization, and network virtualization, including overlays, virtual switches, and the Cisco Nexus 1000V solution.
Describe Cisco FabricPath, Cisco Fabric Extender connectivity, and unified fabric.
Describe Ethernet and virtual port channels (vPC).
Identify Cisco UCS components.
Describe Cisco UCS organizational hierarchy and role-based access control (RBAC).
Describe how to deploy servers in Cisco UCS.
Describe the purpose and advantages of application programming interfaces (API).
Describe cloud computing basic concepts.
Describe Cisco UCS Director, its functional blocks and deployment models and also orchestration features: policies, virtual data centers, workflows, and catalogs.
Describe programmability and orchestration capabilities of Cisco ACI, traffic forwarding through the Cisco ACI fabric.
Explain traffic forwarding mechanisms in Cisco ACI.
Real Labs: Basta con i simulators! Qui si impara con Real Labs!
Accesso durante i corsi a laboratori reali che consentono di mettere in pratica e sperimentare le soluzioni apprese in aula.
Troubleshooting Data Network Protocols
Troubleshooting Network Virtualization and Automation
Troubleshooting Application Centric Infrastructure
Troubleshooting Data Center Storage
Troubleshooting Data Center Compute Platforms
Troubleshooting Data Center Management and Operations
Il corso ha una durata complessiva di 40 ore, suddivise in:
Lezioni tradizionali (presso la nostra sede)
Hands-on experience, direttamente sui nostri laboratori.
Sedi dei corsi
Milano: Viale Monza, 7 - Piazzale Loreto
Bergamo: Via Zelasco, 1 - Piazza della Libertà
| | | | |
| --- | --- | --- | --- |
| CORSO | DATA INIZIO | DATA FINE | NOTE |
| Troubleshooting Cisco Data Center Unified Computing (DCUCT) | - | - | Calendari su misura |
Pagamento in unica soluzione: € 2.700,00 + Iva o 35 CLC Crediti per la formazione Cisco! (La quota include il pranzo in un locale vicino)
Sei un nostro allievo? Sempre validi per te gli sconti Alumni e Friend's Bonus!
Le iscrizioni sono a numero chiuso e pertanto accettate con priorità d'arrivo fino ad esaurimento dei posti disponibili.
Le iscrizioni per tutti i corsi possono essere fatte direttamente online.
Iscriviti al corso