CCNP Data Center - DCII
Implementing Cisco Data Center Infrastructure (DCII)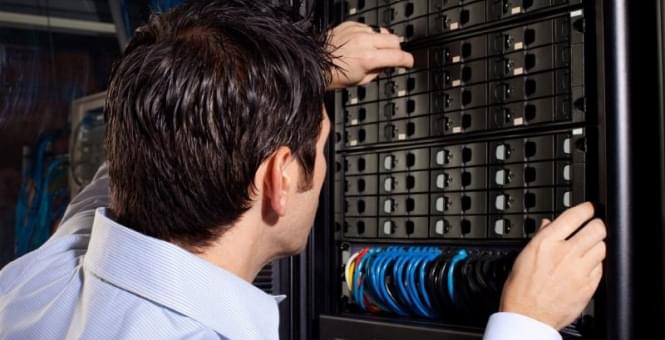 The Implementing Cisco Data Center Infrastructure (DCII 300-165) course is designed to help students prepare for the Cisco CCNP Data Center certification and for professional-level data center roles. The focus of this skills-building course is implementation of LANs, SANs, and data center unified fabric using Cisco MDS switches, Cisco Nexus switches, and Cisco Nexus 2000 Series Fabric Extenders (FEX).

Prerequisiti
It is recommended, but not required, that students have the following knowledge and skills:
Describe data center networking concepts
Describe data center storage concepts
Describe data center virtualization
Describe Cisco Unified Computing System (Cisco UCS)
Describe data center automation and orchestration with the focus on Cisco ACI and Cisco UCS Director
Identify products in the Cisco Data Center Nexus and Cisco MDS families
Describe network fundamentals and build simple LANs, including switching and routing
Obiettivi del Corso
Upon completing this course, students will be able to:
Configure Rapid PVST+ (Rapid Per VLAN Spanning Tree Plus), MST (Multiple Spanning Tree) and available STP (Spanning Tree Protocol) options
Configure FEX in static, dynamic, and enhanced vPC (virtual port channel) setup
Configure port channels and virtual port channels
Implement FabricPath and and describe DFA (Dynamic Fabric Automation)
Configure OTV (Overlay Transport Virtualization)
Configure VXLAN
Describe LISP (Locator ID Separation Protocol)
Configure first hop redundancy protocols
Configure routing on a Cisco Nexus switch
Implement multicast functionality in a Cisco Data Center network architecture
Manage user accounts, SSH (Secure Shell), and AAA (authentication, authorization, and accounting) on Cisco Nexus Operating System (Cisco NX-OS)
Describe and configure system security features
Perform basic Fibre Channel configuration
Manage Fibre Channel domains
Configure port security and fabric binding
Describe Fibre Channel over Ethernet (FCoE)
Configure FCoE
Describe and configure distributed device aliases
Describe and configure zoning
Configure N-Port ID Virtualization (NPIV) and Cisco N-Port Virtualizer (Cisco NPV)
Describe and configure Fibre Channel over IP (FCIP)
Configure system management and infrastructure monitoring
Configure infrastructure monitoring and programmability
Real Labs: Basta con i simulators! Qui si impara con Real Labs!
Accesso durante i corsi a laboratori reali che consentono di mettere in pratica e sperimentare le soluzioni apprese in aula.
Implement Data Center Protocols
Implement Routing and Switching Protocols
Data Center Infrastructure Maintenance, Management, and Operations
Data Center Infrastructure Security
Infrastructure Storage
Il corso ha una durata complessiva di 40 ore, suddivise in:
Lezioni tradizionali (presso la nostra sede)
Hands-on experience, direttamente sui nostri laboratori.
Sedi dei corsi
Milano: Viale Monza, 7 - Piazzale Loreto
Bergamo: Via Zelasco, 1 - Piazza della Libertà
| | | | |
| --- | --- | --- | --- |
| CORSO | DATA INIZIO | DATA FINE | NOTE |
| Implementing Cisco Data Center Unified Fabric (DCUFI) | - | - | Calendari su misura |
Pagamento in unica soluzione: € 2.700,00 + Iva o 35 CLC Crediti per la formazione Cisco! (La quota include il pranzo in un locale vicino)
Sei un nostro allievo? Sempre validi per te gli sconti Alumni e Friend's Bonus!
Le iscrizioni sono a numero chiuso e pertanto accettate con priorità d'arrivo fino ad esaurimento dei posti disponibili.
Le iscrizioni per tutti i corsi possono essere fatte direttamente online.
Iscriviti al corso