CCNP RS - SWITCH
Implementing Cisco Switched Networks (SWITCH) v2.0 16 Settembre - Data Confermata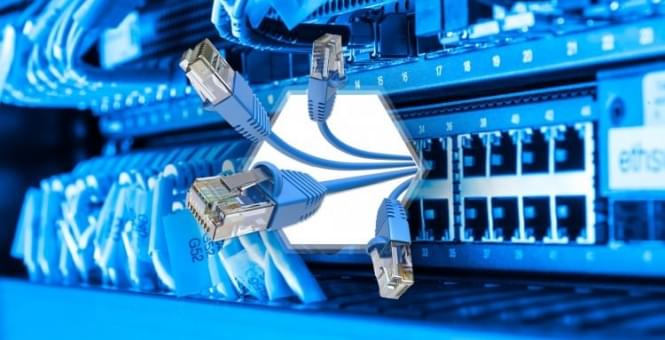 SWITCH v2.0, 5 day ILT, includes major updates and follows an updated blueprint. However, note that this course does not cover all items listed on the blueprint. Some older topics have been removed or simplified, while several new IPv6 routing topics have been added. Course content has been adapted to Cisco IOS Software Release 15 and technically updated. Course also introduces new type of labs, called discovery labs. Discovery labs are instructor guided lab through which student explores new topics in an interactive way. All labs are developed only as virtual labs. To get the full course experience, you should cover everything, including Introduction, Discovery labs, Summary, and Module Self-Check.

Prerequisiti
The knowledge and skills that a learner must have before attending this Curriculum are as follows:
Describing network fundamentals
Establishing Internet and WAN connectivity (IPv4 and IPv6)
Managing network device security
Operating a medium-sized LAN with multiple switches, supporting VLANs, trunking, and spanning tree
Troubleshooting IP connectivity (IPv4 and IPv6)
Configuring and troubleshooting EIGRP and OSPF (IPv4 and IPv6)
Configuring devices for SNMP, Syslog, and NetFlow access
Managing Cisco device configurations, Cisco IOS images, and licenses
It is highly recommended that this course be taken after the following Cisco courses:
Interconnecting Cisco Networking Devices v2.0, Part 1 (ICND1 v2.0) and Part 2 (ICND2 v2.0)
Interconnecting Cisco Networking Devices: Accelerated version 2.0 (CCNAX v2.0)
Obiettivi del Corso
Upon completing this course, the learner will be able to meet these overall objectives:
Describe the hierarchical campus structure, basic switch operation, use of SDM templates, PoE, and LLDP
Implement VLANs, trunks, explain VTP, implement DHCP in IPv4 and IPv6 environment, and configure port aggregation
Implement and optimize STP mechanism that best suits your network - PVSTP+, RPVSTP+, or MSTP
Configure routing on a multilayer switch
Configure NTP, SNMP, IP SLA, port mirroring, and verify StackWise and VSS operation
Implement First Hop redundancy in IPv4 and IPv6 environments
Secure campus network according to recommended practices
Real Labs: Basta con i simulators! Qui si impara con Real Labs!
Accesso durante i corsi a laboratori reali che consentono di mettere in pratica e sperimentare le soluzioni apprese in aula.
Module 1: Basic Concepts and Network Design
Module 2: Campus Network Architecture
Module 3: Spanning Tree Implementation
Module 4: Configuring Inter-VLAN Routing
Module 5: Implementing High Availability Networks
Module 6: First Hop Redundancy Implementation
Module 7: Campus Network Security
Il corso ha una durata complessiva di 40 ore, suddivise in:
· Lezioni (in presenza o a distanza)
· Hands-on experience, attività di laboratorio.
Il materiale del corso è in inglese. Le lezioni possono svolgersi in Italiano, in Inglese o altre lingue su richiesta.
Modalità intensive Lezioni da lunedi a venerdi dalle 9.00 alle 18.00 (circa 1 ora di pausa pranzo)
Sedi dei corsi
Milano: Viale Monza, 7 - Piazzale Loreto
Bergamo: Via Zelasco, 1 - Piazza della Libertà
CORSO
DATA INIZIO
DATA FINE
NOTE
Implementing Cisco Switched Networks (SWITCH) v2.0
16/09/2019
20/09/2019
Iscrizioni Aperte


Data Confermata
La quota di partecipazione ai corsi è relativa a : lezioni (in presenza o a distanza), esercitazioni sui nostri laboratori, materiale didattico (KIT ufficiale Cisco) e certificato ufficiale CLP di conclusione del corso.
Pagamento in unica soluzione: € 2.400,00 + Iva o 30 CLC Crediti per la formazione Cisco!.
Sei un nostro allievo? Sempre validi gli sconti Alumni e Friend's Bonus!
Le iscrizioni sono a numero chiuso e pertanto accettate con priorità d'arrivo fino ad esaurimento dei posti disponibili.
Le iscrizioni per tutti i corsi possono essere fatte direttamente online.
Iscriviti al corso