ICND2
ICND2 - Interconnecting Cisco Network Devices Part 2 # 200-105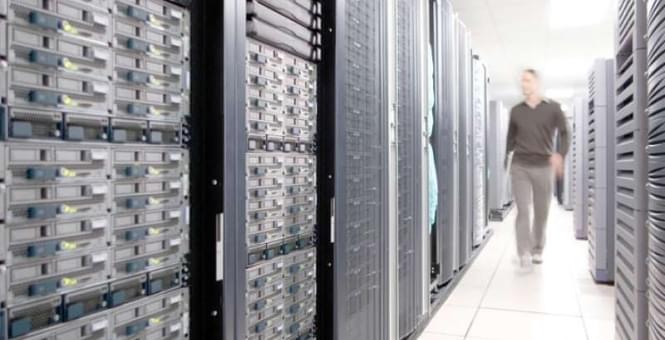 The Interconnecting Cisco Networking Devices, Part 2 (ICND2) v2.0 course provides entry-level network administrators, network support, and help desk technicians with the knowledge and skills needed to install, configure, operate, and troubleshoot a small enterprise network.ICND2 v2.0 is augmented by a virtual classroom presentation, which has additional slides and interactions for instructor use. In addition to the classic hardware-based lab, Cisco will offer a new set of Cisco Learning Lab Classroom Labs. ICND2 v2.0 focuses on understanding redundant topologies, troubleshooting common network issues, configuring EIGRP and multi-area OSPF in both IPv4 and IPv6, understanding Wide Area Network technologies, and becoming familiar with device management and Cisco licensing. The learner will encounter more troubleshooting and more lab time than with the previous version of ICND.
Obiettivi del Corso
Upon completing this course, the learner will be able to meet these overall objectives:
Operate a medium-sized LAN with multiple switches, supporting VLANs, trunking, and spanning tree
Troubleshoot IP connectivity
Configure and troubleshoot EIGRP in IPv4 environment, and configure EIGRP for IPv6 Configure and troubleshoot OSPF in IPv4 environment, and configure OSPF for IPv6 Define characteristics, functions and components of a WAN
Describe SNMP, Syslog and Netflow, and manage Cisco device configurations, IOS images and licenses
Mod 1 Review
Mod 2 Implementing Scalable Medium-sized Networks
Mod 3 Troubleshooting BAsic Connectivity
Mod 4 Implementing an EIGRP-based Solution
Mod 5 Implementing a Scalable Multiarea Network OSPF-Based solution
Mod 6 Wide Area Networks
Mod 7 Network Device Management
Mod 8 ICND2 Superlab
Durata del Corso
40 ore.
Struttura del Corso
• Lezioni tradizionali (presso la nostra sede);
• Hands-on experience, direttamente sui nostri laboratori
| | | | | |
| --- | --- | --- | --- | --- |
| Corso | Inizio | Fine | Note | Quota |
| ICND2 | 23/10/2017 | 27/10/2017 | Iscizioni Aperte | € 2.000 - 25 CLC |
Prerequisiti
The recommended knowledge and skills that a learner should have to attend this course:
Understand network fundamentals
Implement local area networks
Implement Internet connectivity
Manage network device security
Implement WAN connectivity
Implement basic IPv6 connectivity
Iscriviti al corso