ICND1
ICND 1 - Interconnecting Cisco Network Devices Part 1 # 100-105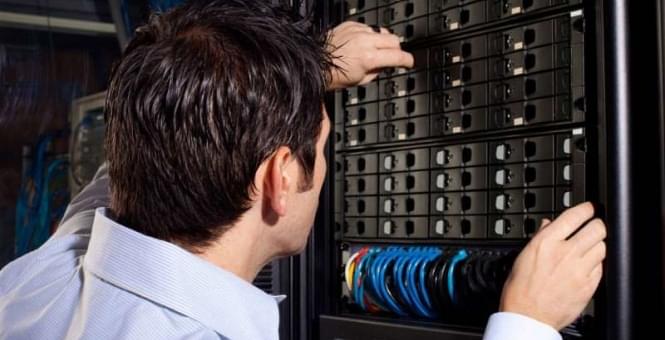 The Interconnecting Cisco Network Devices Part 1 course is the first step into Cisco networking. The goal of this course is to provide students with the key skills to be successful during the configuration of all routers and switches. Students who have attended the ICND Part 1 course will gain competency in the operation, configuration and maintenance of Cisco IOS-based devices and ISR-capable routers. Students will also gain a thorough understanding of TCP/IP in LAN and WAN environments. A crucial element of this course is the coverage of IP subnetting, which is needed for success at all levels of Cisco certification. ICND Part 1 should be considered a prerequisite for entry into ICND Part 2.This course is preparation for both the CCNA and CCENT exams. Students pursuing the CCNA certification should attend parts 1 & 2 of the ICND course.
Obiettivi del Corso
- Perform IPv4 subnet calculations such as determining the subnet and broadcast IDs of a network, calculate available hosts, calculate subnets created, and find the valid range of IP addresses in a subnetwork
- Learn how to navigate and use the Cisco IOS command line interface to configure and troubleshoot Cisco devices
- Learn how to use the Security Device Manager on ISRs
Configure the following:
- IP routing using static routes and the RIPv2 protocol
- Serial leased line WAN interfaces
- DHCP server service on Cisco routers through the SDM
- NAT and PAT support
- Management passwords, telnet and SSH access
- Describe how network technologies operate in terms of the OSI reference model and the TCI/IP stack Describe the function of WANs and the major devices of WANs
- Use the CLI to discover neighbors on the network and manage router configurations and startup operation
Module 1: Building a Simple Network
Exploring the Functions of Networking
Securing the Network
Understanding the Host-to-Host Communications Model
Understanding the TCP/IP Internet Layer
Understanding the TCP/IP Transport Layer
Exploring the Packet Delivery Process
Understanding Ethernet
Connecting to an Ethernet LAN
Module 2: Ethernet LANs
Understanding the Challenges of Shared LANs
Solving Network Challenges with Switched LAN Technology
Exploring the Packet Delivery Process
Operating Cisco IOS Software
Starting a Switch
Understanding Switch Security
Maximizing the Benefits of Switching
Troubleshooting Switch Issues
Module 3: Wireless LANs
Exploring Wireless Networking
Understanding WLAN Security
Implementing a WLAN
VoIP Requirements
Module 4: LAN Connections
Exploring the Functions of Routing
Understanding Binary Basics
Constructing a Network Addressing Scheme
Starting a Cisco Router
Configuring a Cisco Router
Exploring the Packet Delivery Process
Understanding Cisco Router Security
Using Cisco SDM
Using a Cisco Router as a DHCP Server
Accessing Remote Devices
Module 5: WAN Connections
Understanding WAN Technologies
Enabling the Internet Connection
Enabling Static Routing
Configuring Serial Encapsulation
Enabling RIP
Module 6: Network Environment Management
Discovering Neighbors on the Network
Managing Cisco Router Startup and Configuration
Managing Cisco Devices
Durata del Corso
40 ore
Struttura del Corso
• Lezioni tradizionali (presso la nostra sede);
• Hands-on experience, direttamente sui nostri laboratori
| | | | | |
| --- | --- | --- | --- | --- |
| Corso | Inizio | Fine | Note | Quota |
| ICND1 | 11/09/2017 | 15/09/2017 | Iscrizioni Aperte | € 2.000 - 25 CLC |
Prerequisiti
There are no prerequisites for this course. However, a basic understanding of computer systems and network technologies is expected. Students new to computer and network architecture should consider taking the CompTIA N+ course prior to entry into the challenging Cisco curriculum to get the most out of their classroom experience.
Iscriviti al corso