CCNA Wireless WIFUND
Implementing Cisco Wireless Networking Fundamentals (WIFUND 1.0) 200.355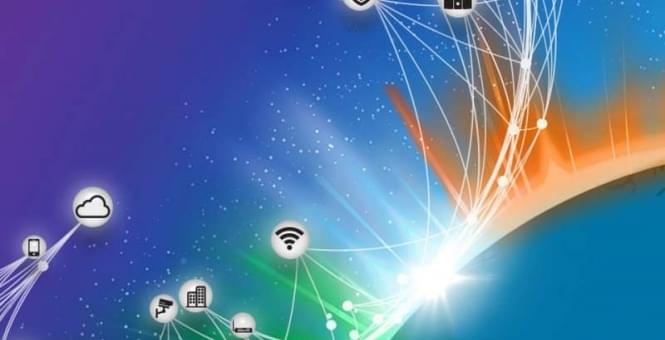 Implementing Cisco Wireless Network Fundamentals course is designed for individuals who are involved in the technical management of Cisco wireless platforms and solutions, which involves installing, configuring, operating and troubleshooting.
Obiettivi del Corso
Upon completing this course, you will be able to:
- Understand the basic RF principles and characteristics
- Understand WLAN security methods and access with differing client devices
- Define the Cisco WLAN architecture and the underling infrastructure used to support it
- Implement a Centralized wireless access network using AireOS or IOS-XE wireless LAN controllers
- Implement a Converged wireless access network using IOS-XE converged access switches and wireless LAN controllers
- Implement small and remote access wireless networks using FlexConnect, Autonomous or Cloud architectures
Module 1: Wireless Fundamentals
Module 2: Security and Client Access
Module 3: Define the Cisco Wireless Network Architecture
Module 4: Implement Centralized Wireless Access
Module 5: Implement Converged Wireless Access
Module 6: Implement Small and Remote Wireless Access
Module 7: WLAN Maintenance and Troubleshooting
Module 8: WLAN Design
Discovery 1: Practice RF Math
Discovery 2: Calculate EIRP and Choose the Correct Antenna
Discovery 3: Explore the RF
Discovery 4: Analyze Wireless Frames
Discovery 5: Review Centralized Authentication
Discovery 6: Initialize a Centralized WLAN Deployment
Hardware Lab 1: Configure Windows 7 Client Access
Hardware Lab 2: Configuring the Wired Infrastructure
Hardware Lab 3: Configuring the Centralized WLAN Deployment
Hardware Lab 4: Configuring IPv6 Operation in a Centralized WLAN Deployment
Hardware Lab 5: Configuring Security in a Centralized WLAN Deployment
Hardware Lab 6: Configuring Guest Access Using the Anchor WLC
Hardware Lab 7: Deploying a Converged Access WLAN
Il corso ha una durata complessiva di 40 ore, suddivise in:
Lezioni tradizionali (in presenza o a distanza)
Hands-on experience, direttamente sui nostri laboratori
Il materiale del corso è in inglese. Le lezioni possono svolgersi in Italiano, in Inglese o altre lingue su richiesta.
Modalità intensive Lezioni da lunedi a venerdi dalle 9.00 alle 18.00 (circa 1 ora di pausa pranzo)
Sedi dei corsi
Milano: Viale Monza, 7 - Piazzale Loreto
Bergamo: Via Zelasco, 1 - Piazza della Libertà
| | | | | |
| --- | --- | --- | --- | --- |
| CORSO | DATA INIZIO | DATA FINE | MODALITA' FREQUENTAZIONE | NOTE |
| CCNA Wireless (WIFUND 1.0) | | | Intensive | Calendari su misura |
La quota di partecipazione ai corsi è relativa a : lezioni (in presenza o a distanza), esercitazioni sui nostri laboratori, materiale didattico (KIT ufficiale Cisco) e certificato ufficiale CLP di conclusione de corso.
Prerequisiti
- Basic browser navigation
- Basic understanding of LAN, WAN and Internet operation
- IP addressing including subnetting
- Routing and switching principles
- Access Control List (ACL) functionality
Pagamento in unica soluzione: € 2400,00 + Iva o 30 CLC - Crediti per la formazioni Cisco.
Sei un nostro allievi? Sempre validi per te gli sconti Alumni a Friend's Bonus.
Le iscrizioni sono a numero chiuso e pertanto accettate con priorità d'arrivo fino ad esaurimento dei posti disponibili.
Le iscrizioni per tutti i corsi possono essere fatte direttamente online.
Iscriviti al corso