CCNA Cloud Administration CLDADM
Introducing Cisco Cloud Administration (CLOUDADMIN)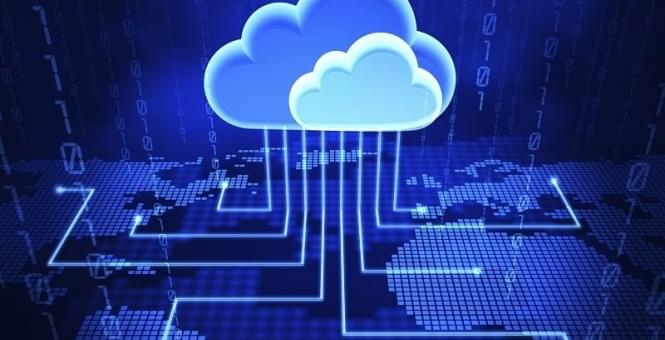 Introducing Cisco Cloud Administration (CLOUDADMIN) is a new 5-day ILT course designed to help students prepare for the CCNA Cloud certification, an associate level certification specializing in Cloud technologies. This course is designed to provide students with the necessary knowledge and skills to perform the essentials of Cloud administration and operations.
The management software applications covered in this course include:
Cisco UCS Director
Cisco Prime Service Catalog
Virtual Application Container Services
1.0 Cloud Infrastructure Administration and Reporting
1.1 Configure users/groups and role-based access control in the portal, including basic troubleshooting

1.1.a Describe default roles
1.1.b Configure new user with single role
1.1.c Describe multirole user profiles
1.1.d Configure a user profile

1.2 Perform virtual machine operations

1.2.a Configure live migrations of VMs from host to host
1.2.b Edit VM
1.2.c Configure VM snapshots
1.2.d Describe reverting a VM to a snapshot

1.3 Deploy virtual app containers

1.3.a Provide basic support and troubleshoot app container with firewall, networking, and load balancer
2.0 Chargeback and Billing Reports
2.1 Describe the chargeback model

2.1.a Describe chargeback features
2.1.b Describe budget policy
2.1.c Describe cost models
2.1.d Describe adding a cost model to a tenant

2.2 Generate various reports for virtual and physical accounts

2.2.a Execute billing reports
2.2.b Execute a system utilization reporting
2.2.c Execute a snapshot report
3.0 Cloud Provisioning
3.1 Describe predefined Cisco UCS Director-based services within the Cisco Prime Service Catalog

3.1.a Describe the configuration of service names and icons
3.1.b Describe order permissions
3.1.c Describe template formats

3.1.c (i) Storage
3.1.c (ii) Compute
3.1.c (iii) Network
3.1.c (iv) Virtualization

3.2 Describe provisioning verification

3.2.a Describe how to place an order for a service from the Cisco Primer Service Catalog as an end-user
3.2.b Verify that provisioning is done correctly
3.2.c Access VMs and applications that have been provisioned

3.3 Deploy preconfigured templates and make minor changes to the service catalog offerings that do not affect workflows or services

3.3.a Describe the deployment of templates: storage, compute, network, and virtualization
3.3.b Describe differences between the templates
3.3.c Describe the need to convert between templates
4.0 Cloud Systems Management and Monitoring
4.1 Identify the components of Cisco Prime Service Catalog

4.1.a End-user store front
4.1.b Stack designer
4.1.c Heat orchestration

4.2 Describe the components of Cisco UCS Director

4.2.a Describe infrastructure management and monitoring
4.2.b Describe orchestration
4.2.c Describe the portal
4.2.d Describe the Bare Metal Agent

4.3 Describe Cisco UCS Performance Manager

4.3.a Describe capacity planning
4.3.b Describe bandwidth monitoring
4.3.c Describe how host groups facilitate dynamic monitoring

4.4 Describe the components of Cisco IAC

4.4.a Describe Cisco Process Orchestrator
4.4.b Describe Cisco Prime Service Catalog
4.4.c Describe Cisco Server Provisioner

4.5 Perform cloud monitoring using Cisco Prime Service Catalog, Cisco UCS Director, Cisco Prime infrastructure

4.5.a Describe fault monitoring
4.5.b Describe performance monitoring
4.5.c Describe monitoring of provisioning outcomes

4.6 Create monitoring dashboards

4.6.a Configure custom dashboards
4.6.b Configure threshold settings
5.0 Cloud Remediation
5.1 Configure serviceability options

5.1.a Configure syslog
5.1.b Configure NTP
5.1.c Configure DNS
5.1.d Configure DHCP
5.1.e Configure SMTP

5.2 Interpret Logs for root cause analysis

5.2.a Analyze fault logs
5.2.b Analyze admin logs
5.2.c Analyze application logs

5.3 Configure backups

5.3.a Configure database backup
5.3.b Configure database restore
Our prices are in Euros and don't include VAT/tax.
Fees include: Live instructors' presentations at our facilities, course material ( Cisco official Kits) and CLP Certificate of course completion.
Transport, accommodation, meals and other supplementary expenses are not included in the training fees.
​The admissions will be confirmed by email.
Iscriviti al corso